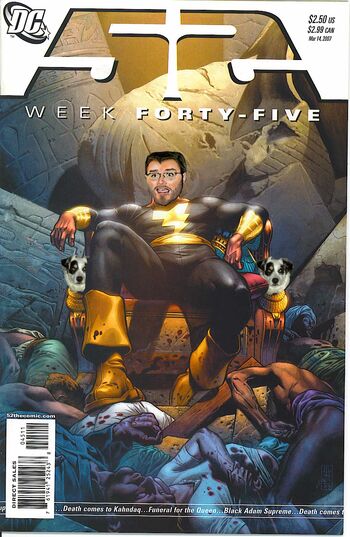 Sometimes called the "Golden God", for reasons still unknown. He is unpredictable and spontaneous, an agent of entropy and chaos itself. He is capable of breaking objects simply by being in the same room or looking at them.
His life has been a strange journey of self-discovery. He is currently completing a degree in Media Art and Animation from the Art Institute of Indianapolis. He works for Puca Studios as a video game artist, and credits Farscape in no small part of inspiring his career change. 
He is happily married to a beautiful Sebaceanoid wife named Kate who is perhaps as nerdy, if not more for her geek poison of choice: Buffy.
He can often be found reading comic books, playing video games, writing, and researching for future publications.
He is a force to be reckoned with, do not cross him lightly. The bones of his enemies bleach by the light of a thousand suns. He enjoys cashews.